Lean Power is a powerful work management tool.
Designed to help the back office planners and the workers in the field to plan, execute, and manage their workloads more efficiently. Helping drive results through workforce efficiencies, schedule optimization, and analytics for work planning and execution. It allows you to go beyond static PDFs to harness the power of real-time analytics.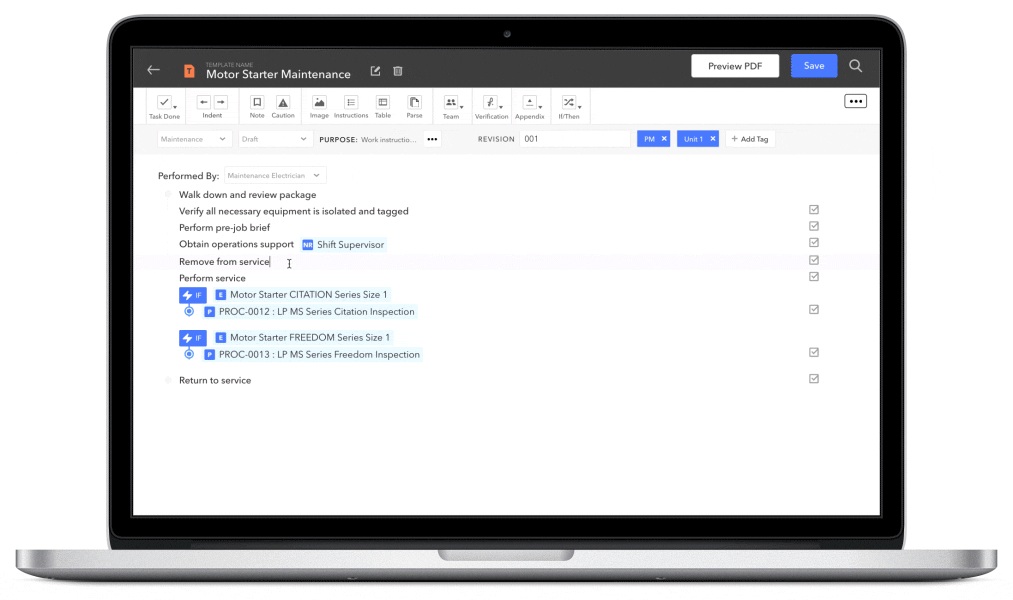 Reduce onboarding time by importing existing procedures and vendor manuals. Add images, charts, tables, and reference material instantly.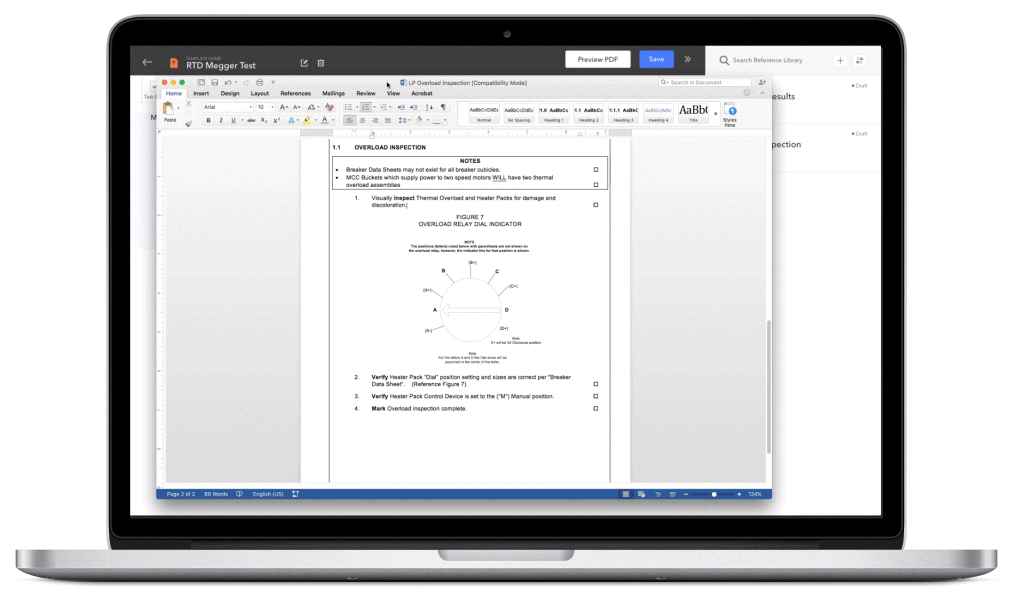 Quickly build reusable, equipment-specific, location-aware procedures that integrate directly with work order information. Create intuitive work instructions with detailed steps, photos, videos and useful reference material. Add conditional sequences, verification steps and reference material to ensure the job gets done right.
Use the mobile app to execute work order procedures in the field quickly and easily. Complete tasks, enter data readings, upload photos, view historical data, and access reference material in the field. Use dynamic procedures that respond to what you see in the field. Reduce human error and increase wrench time effectiveness.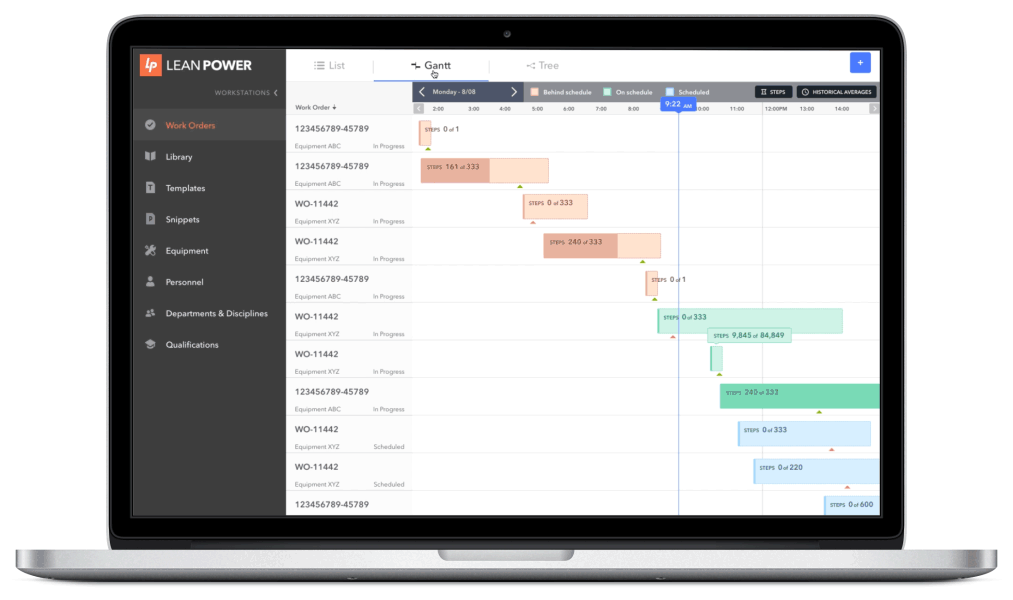 Real-time Monitoring and Analytics
Empower leadership, supervisors, and managers with tools to quickly expose opportunities for refinement, continuously improve efficiency, and trend equipment data. All aspects of work planning, scheduling, and execution are digitized at a granular level to enable near real-time monitoring of work execution at each step of the work instructions.